Plink is a project born to find a solution to all problems that detach youngsters, under 16 years old, from the financial world, forbidding them to build healthy money habit.​​​​​​​ As designer I ideated and created brand identity as well as I conducted all the phases of a design process to develop an app that better solve all the issues.
Beginning from a preliminary research on an identified reference target - parents of youngster under 16 years old - some issues arose:​​​​​​​
During the empathize phase, after interviews, empathy map and user pain points identification, I came out with the following persona:
After created a user journey that helped me better to understand the user frustrations and how can I improve them, I did an ideation exercise (crazy 8) to come up with ideas for the app. My focus was on creating an app that stimulates as much as possible children to do good action at home understanding the value of money.
Plink, an app for smartphone and tablet with an onomatopoeic name, which refers to the metallic sound of the jingling of the coins, that helps youngsters to build healthy money habits through the achievement of several goals under the control of parents.​​​​​​​ 
The symbol represents the action of inserting a coin into a piggy bank. Starting from the first letter of the name Plink, I represent that message using only simple geometric shapes that intersect with each other.​​​​​​​
I sketched out some wireframes and thinking about the preliminary flow. After that, I created the LO-FI prototype of the app that I used for a first usability study.
During the usability study, I asked different youngster participants to run through the main flow in my lo-fi prototype in hope garnering enough feedback to use for the next set of design iteration. I came across the following insights:
- An improved task description helps users, and parents who supervise children activities, to better understand and remember which activity they did.
- Users misunderstood the weekly rank points. They need a better distinction between the friend's total points and the points friend got with the last activity.
The color palette, in addition to the curved lines and the typographic choice, conveys a young, dynamic and reliable feeling for personal growth, representing the financial world under a friendly light.​​​​​​​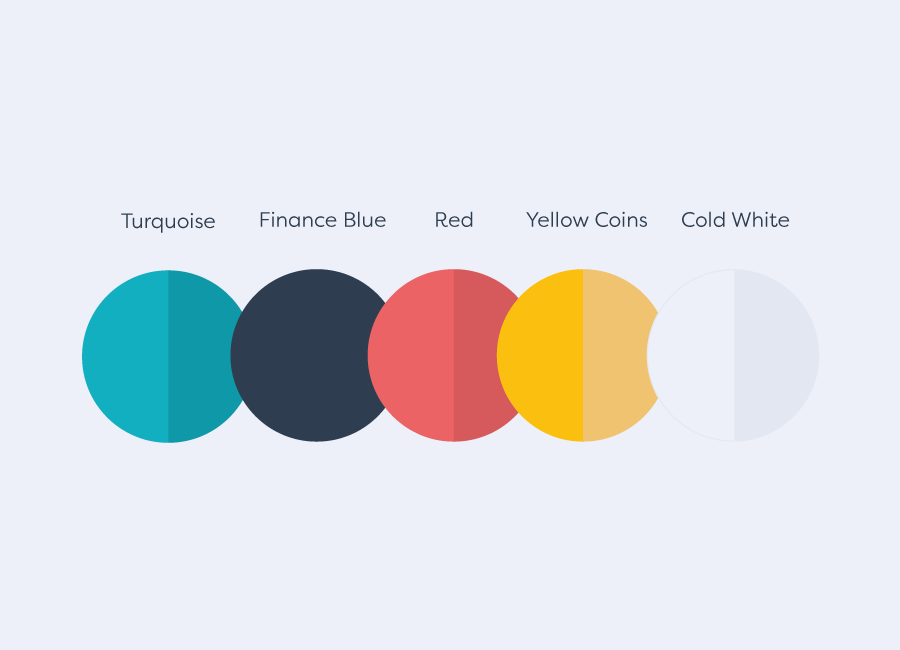 Basing on the insights founded, I iterate the design and created the mockups of the app. Later I developed the HI-FI prototype to use for a second round of usability study.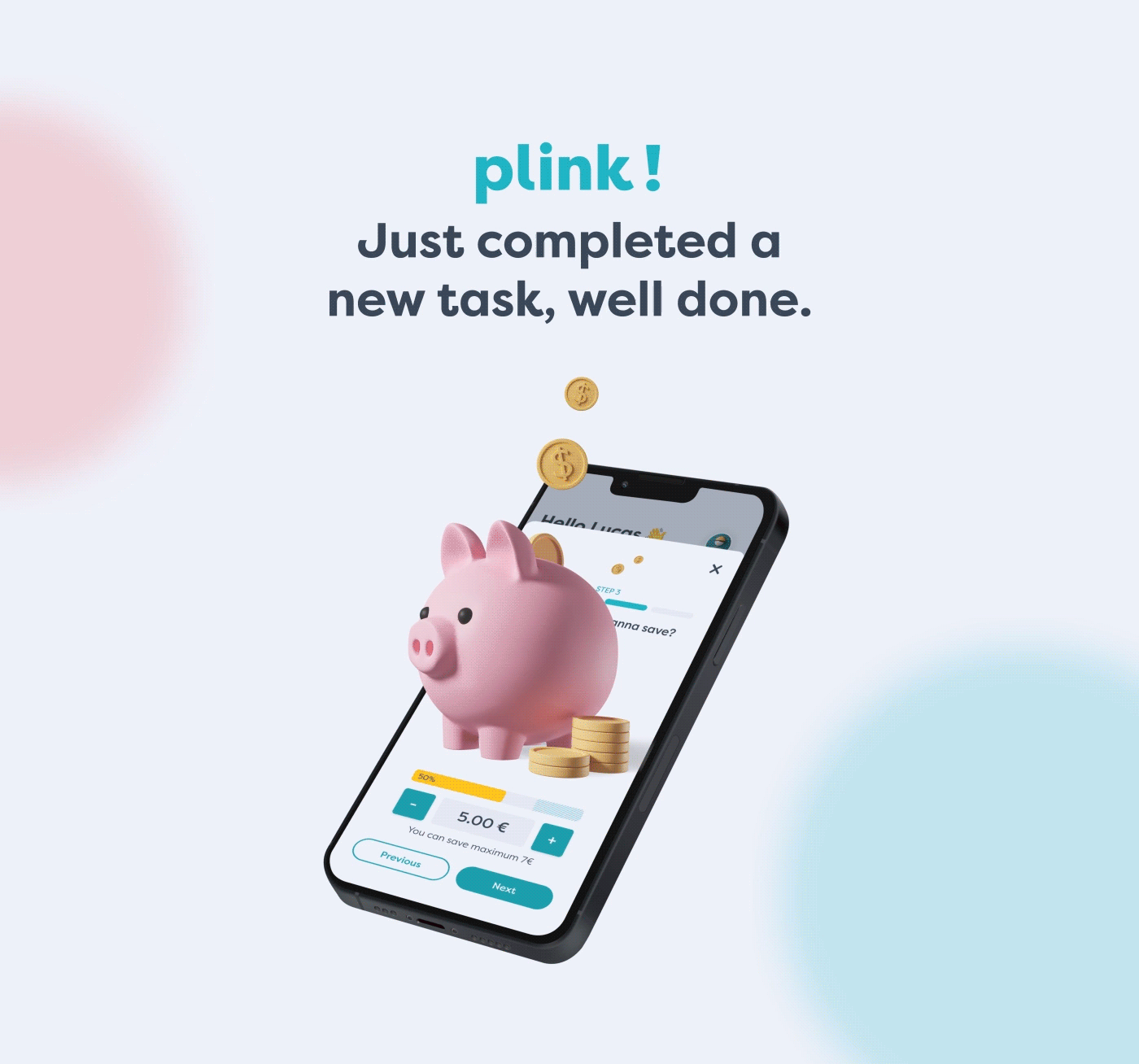 - Conduct a second round of usability tests and iterate the design
- Create a version for tablet
- Conduct usability study on the tablet version
I realized that sometimes the main users (in this case youngsters) are not the target with who you should empathize with. Understanding parents needs, problems and observation can help you to develop the best product for their children. Without parents advice, children should not download an app like this to build healthy money habits.