I created this project for the Google UX design Certificare Course. Beginning from the prompt "Design a cross-platform tool to help people remembering to take medicine on time", as UX designer I conducted all the phases of the design process.
Based on the initial research, people usually forget to take medicine on time and sometimes also they don't remember if they've already taken it or not.
Do not take medicines in time to award efficacy and healing. In some cases there is even a risk of death.
The goal is to c

reate an app and an online platform that help people remembering to take medicine on time. 
During the emphasize process, I came out with the following personas: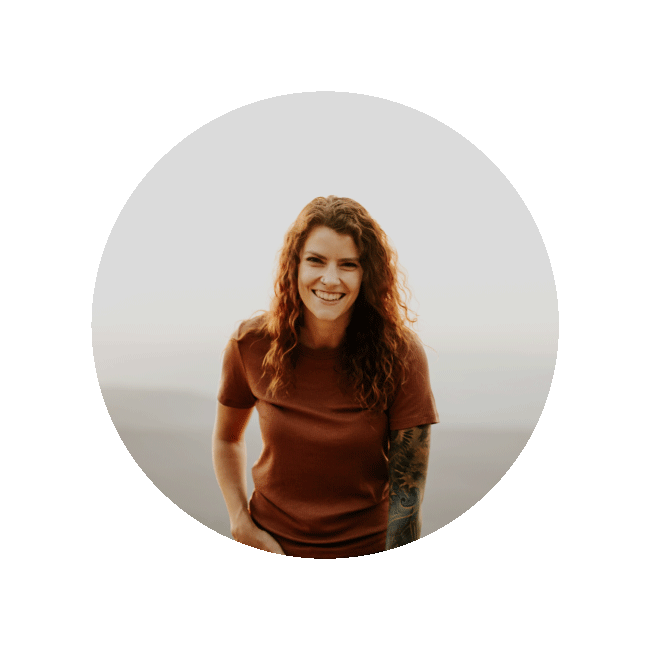 OCCUPATION:
Travel Photographer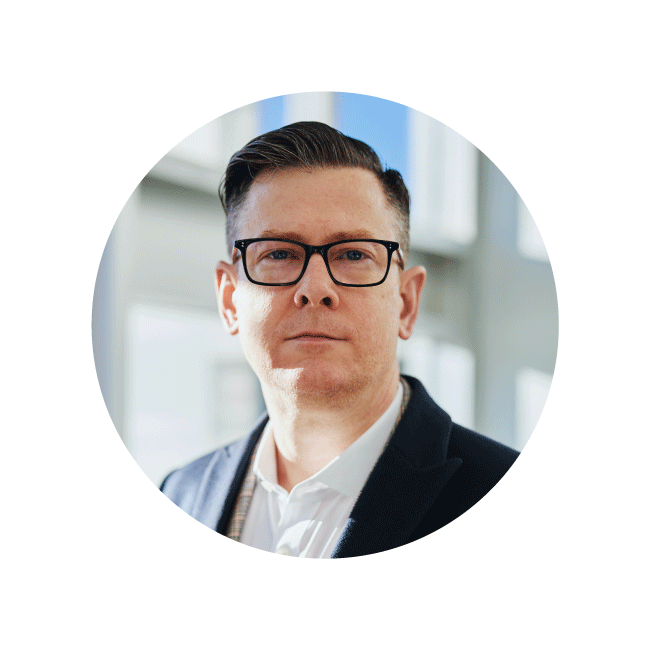 I did a ideation exercise (crazy 8) to come up with ideas for the app. My focus was specifically on eliminating all frustrations and illiteracy about medicines' assumption developing features that help users during the pill taking period.
After sketching out some wireframes and thinking through the preliminary flow, I created a lo-fi prototype, which I used to for a first usability study, that connects the primary user flow of check out the dashboard, add a new medicine following a 4 steps process and check out if there aren't any drug interaction warning.  
​​​​​​​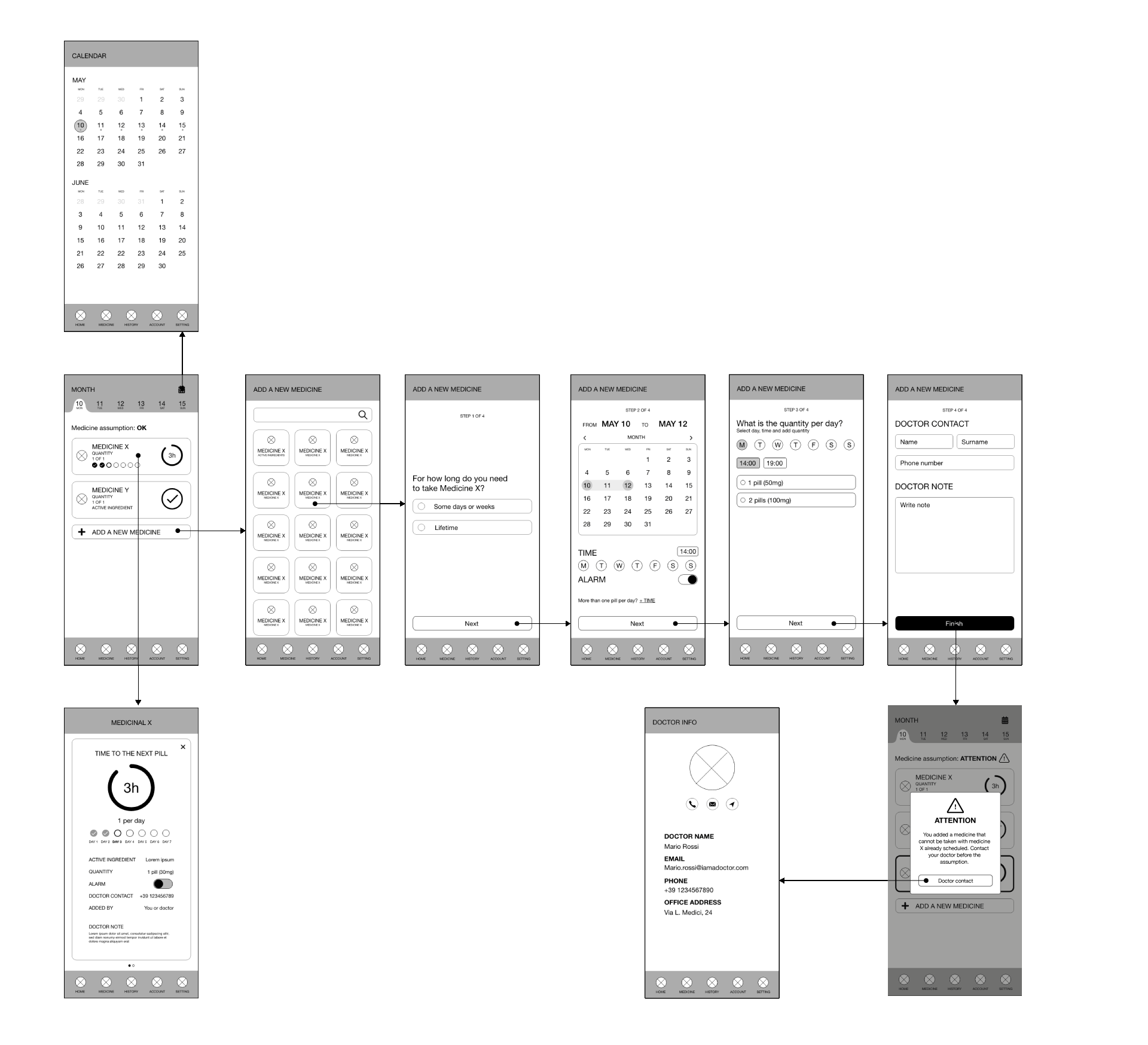 I scheduled 4 usability tests where I asked 4 different participants to run through the main flow in my app in hope garnering enough feedback to use for our next set of design iterations. I came across the following insights.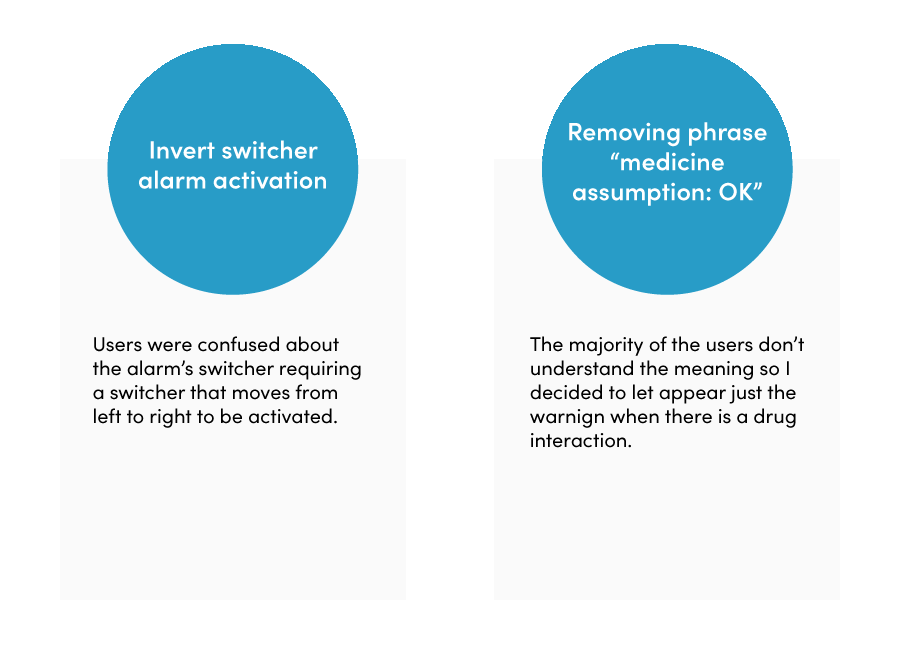 Basing on the first insights, I refined the design and created a hi-fi prototype of the website which 
presented cleaner user flows for creating a customized bouquet, paying, adding to the cart a ready-to-buy bouquet, visiting about us and contact pages and login into an account.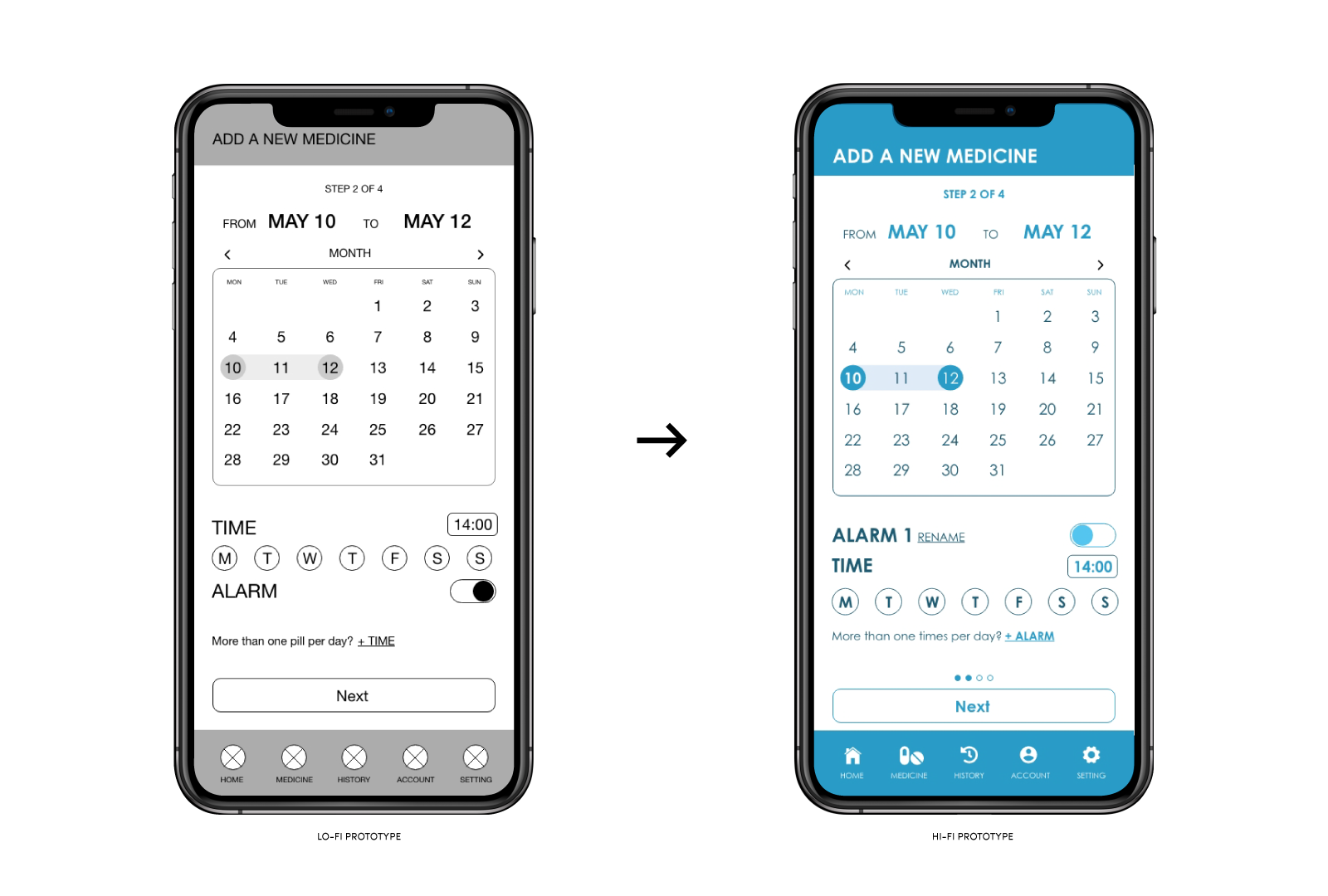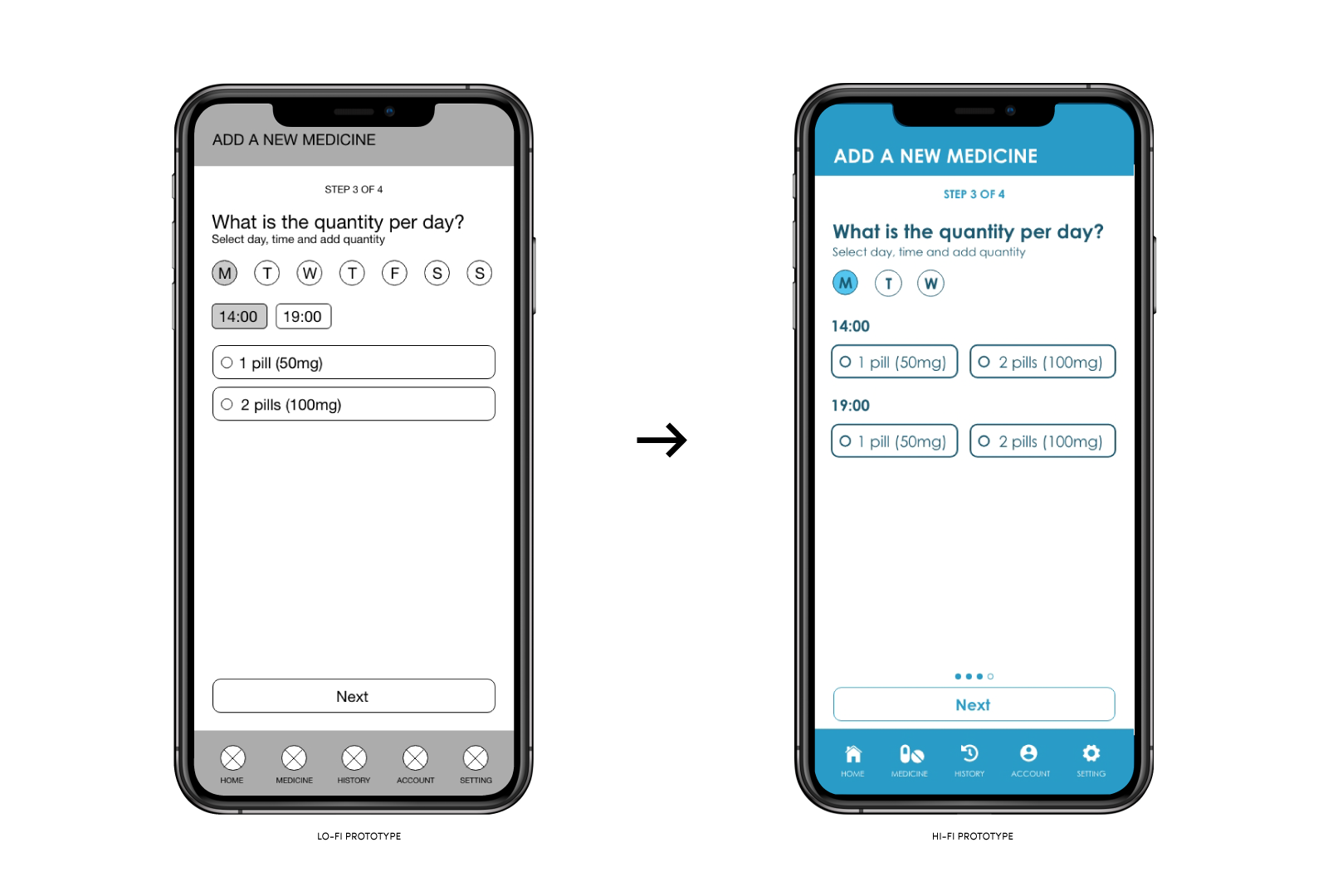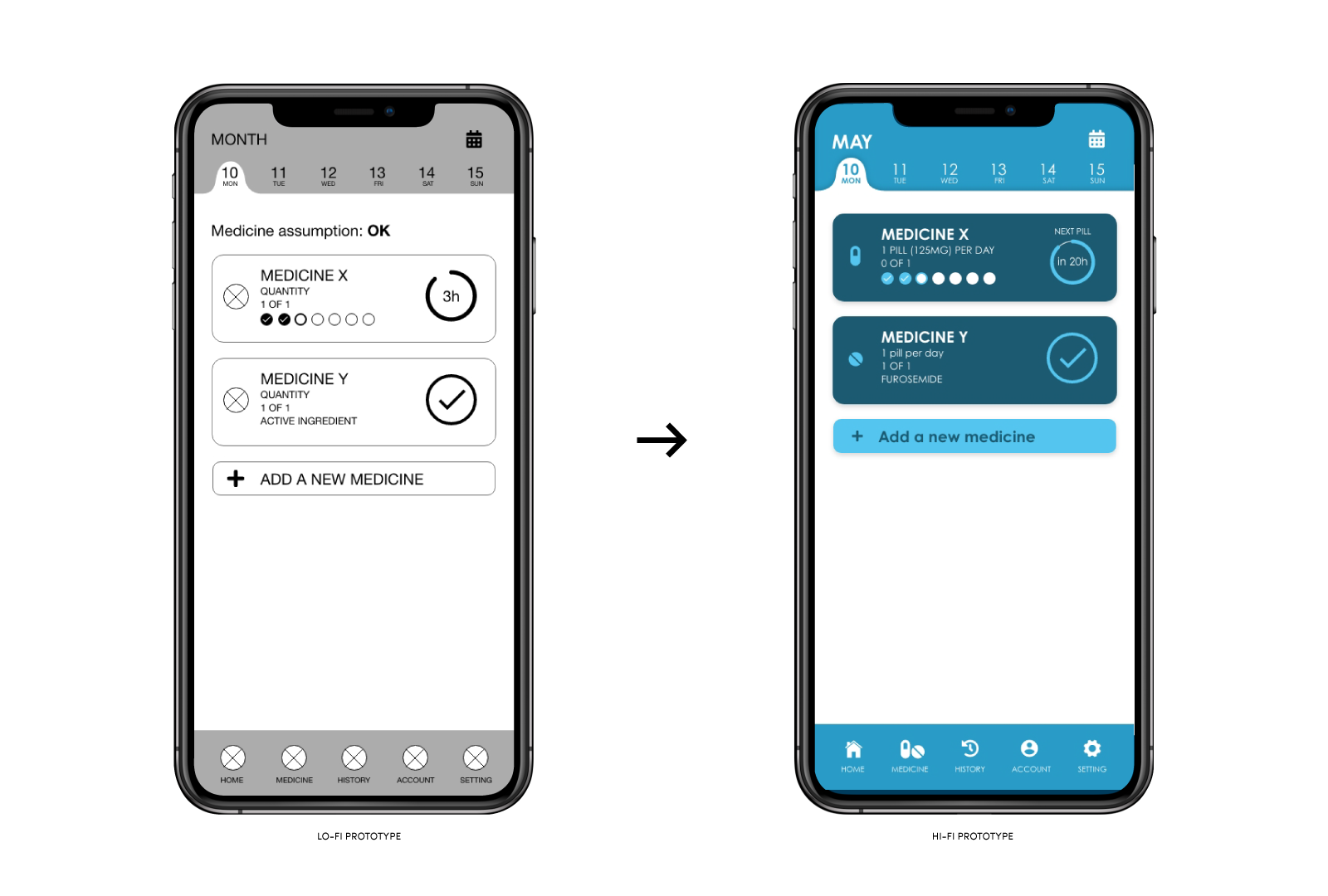 In order to make the app as accessible as possible, I have made the following considerations
- I u

sed icons to help make navigation easier; 
​​​​​​​
- I changed colors after analyzed them with a plugin to check contrast.
To make the tool as accessible as possibile I decided to develop also the HealthCircle online platform for users don't have enough space on their devices.
A part of the website is dedicated to the corporate, app presentation and while users should download it. The other part of the website is the online tool that can be used by doctor and patients.
The designs for screen size variation included mobile, tablet and desktop.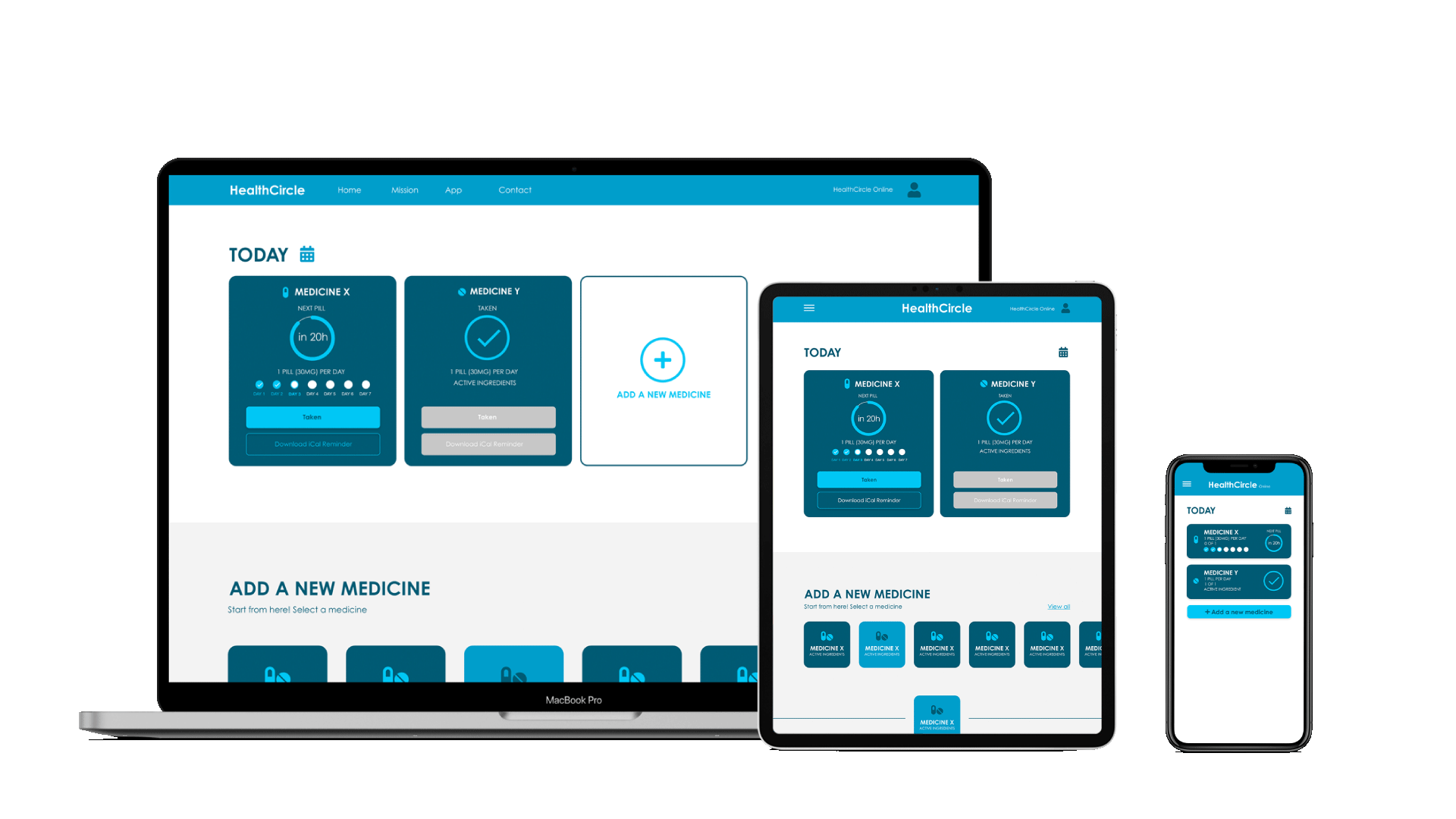 I learned that users needs help you a lot to come up with design ideas. After that, following step by step the design process, you're able to find the best solutions for the problems.
1. 

Developing other flows for testing all the features of the app.

 
2. Conduct another round of usability studies to validate whether the pain points users experienced have been effectively addressed
3. Conduct more user research to determine any news areas of needed and including new features
​​​​​​​